Another GABS Hottest 100 Craft Beers is behind us. So, how did my predictions fare?
As always, there's much to discuss in the results of the GABS Hottest 100 Craft Beers for 2022. My general observations and analysis I'll save for a later write-up, perhaps once the Next Beers, New Beers and Indie Beers lists are released.
I want to highlight the thorough analysis already provided by The Crafty Pint. There's even an Easter Egg at the end, where founder, James Smith, has provided a round-up of my hits and misses (I'm honoured and grateful for the mention).
Onto the recap…
Misses
The top ten continues to surprise. Contrary to my predictions, Newtowner(7) and Beechworth Pale Ale(9) improved their positions, Pacific Ale(4) stood firm and Larry (5) conceded two positions instead of advancing.
Perhaps most notably, Better Beer didn't make its way to the top, but it didn't drop either. It will be an interesting one to watch in 2023, and whether it follows the trend of many a social media personality, disappearing almost as quickly as they appear. It's fair to say that while there are many who've continued to question its presence in the poll, there were some sighs of relief upon its position being revealed.
I'm more than happy to be wrong about the Pinnacle Drinks brands. They were nowhere to be seen in the H100. I'll look for them in the Next and New lists. The growth of supermarket brands interests me greatly.
Sadly, my outsider beers, Moffs Summer Ale (I'll be looking at Sunshine Coast's overall performance in my analysis) and White Bay Lager, made no appearance. To some extent, proving that objectively judged high-quality beers are not a shoo-in for the H100. But my biggest takeaway from these is that beers with no promotion will not poll. My outsider tip for the 2020 H100, Hawkers West Coast IPA, had at least some token promotion on social media.
Hits
On the eve of the poll, I was pressured to make a prediction for the top 3. I said Better Beer, Larry, and Crankshaft. But I went further by firming up my original prediction for Status Quo Pale Ale(1), and stating it would be number 4. I predicted Cult IPA (15) would poll in the top 20, and Be Kind Rewind (36) would come in between 50 and 30. Even though Hill People didn't make the H100 (proving lactose has no place in civil society), I'm taking all these as close enough overall.
I got it right with Cooper's Original Pale Ale (8) too. It's not exactly a horse I'm keen on, but its form couldn't be denied. The brewery mounted its H100 strategy well, with the beer coming full circle and returning to the same position it debuted in 2008. It was also flanked by four stablemates, only one of which did not improve its position. (If you want to get trippy, note that Best Extra Stout's last appearance was in 2009 at 39. This year, 93)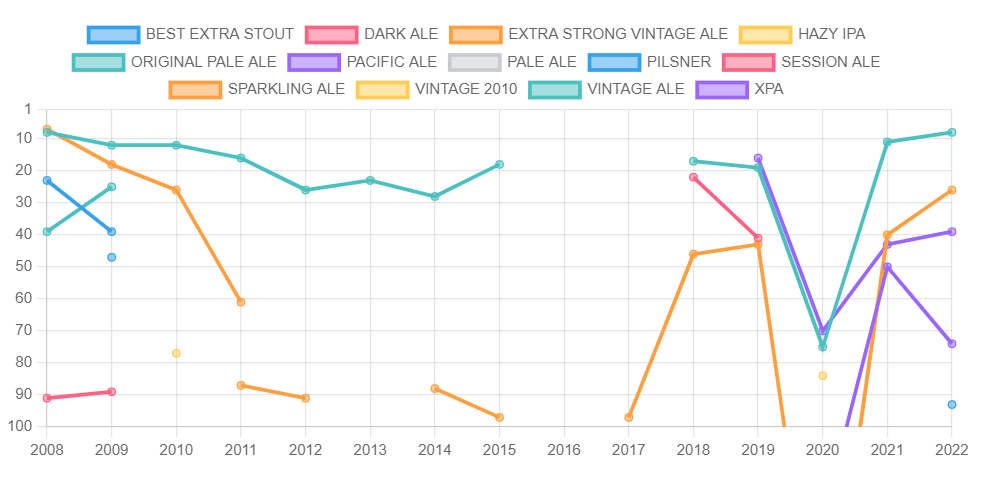 As predicted, Blackman's Juicy Banger did improve, but I was a little too generous. I'd have been more accurate if I predicted a rise similar to the year before (2021: +9, 2022: +7)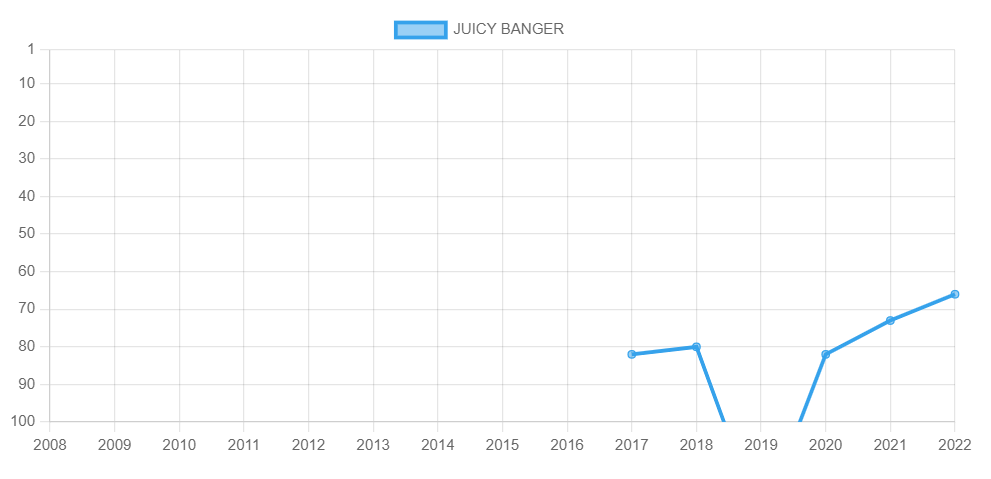 Kaiju Krush(47) did drop out of the top 20. Each year since 2018, the number of places it's fallen is double or more than the previous year (-1, -2, -7, -29). If it continues on this trajectory, it will drop out of the H100 completely in 2023.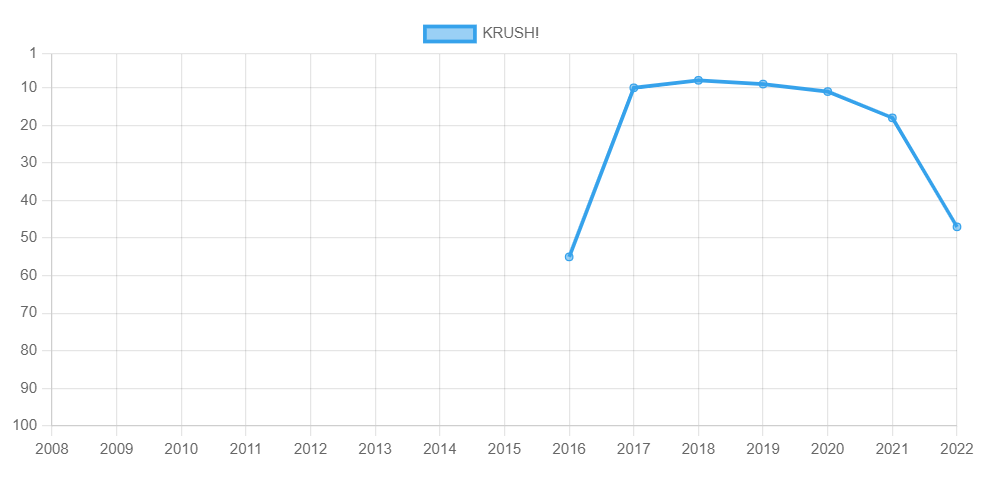 A final note
I briefly mentioned Hawaiian Haze(45) in the closing comments of my predictions, but my original draft included it prominently inside an analysis of Mighty Craft's campaign for the H100. I cut it from the final published article due to length, but also because of the complexities of Mighty Craft's holdings in its various breweries and brands.
The day after I published my predictions, news broke that Ballistic had gone into Voluntary Administration.
Hawaiian Haze dropped 37 places from its number 8 position in 2021. I let out an audible gasp when I saw it. I predicted its movements with relative accuracy in 2020 and 2021, and again this year when I said it would drop out of the top ten. But, I didn't expect it would fall this far. There's not been a fall like it for a top-ten, core-range beer since 2018.
Whilst not a huge performer in the H100 historically, the brewery has arguably been at the forefront of the recent rise of Queensland beer. I hope they can bounce back from their current troubles.
Analysis
I wait with bated breath for the next lists. I'm keen to see if three more Mountain Culture beers are present, if Spotty Dog Citra made the cut and if one of my local breweries, East Bendigo Brewing Co, features.
More stats and more charts, still to come.

I'm also toying with writing another piece titled, 'A list of standard responses to Hottest 100 statements on social media.' For those moments where you just can't be bothered highlighting for the 50th time that even Tooheys Old featured in the 2008 poll. Could that be useful?
Watch this space…