Bridge Road Brewers make my epiphany beer. Their wide range of core beers, experimental Brett sours and the rich, complex B2 Bomber, all won me over early in my craft beer journey. I joined the Bridge Road Posse shortly after my discovery, and despite a little wavering, have remained a member to this day.
But, Hawkers is my desert island brewery.
A solid core range, the cheap and cheerful Rover, decadent barrel-aged stouts, and a few experimental, perhaps even flamboyant beers, complete a compelling line-up. Each feels considered and refined. Even those that aren't to my tastes, I still respect for their execution and achievements.
Which brings me to this! (unabashed Hawkers praise incoming)
Amidst a cacophony of astringent, sometimes obnoxious, haze dazzlers, Mandarina, Meine Liebe reminds me that it's still possible to innovate in Australian craft beer, rather than rehash the usual Yakima suspects (I think there's a beer name here) into another DDH Hazy IPA that's almost indistinguishable from that which preceded it.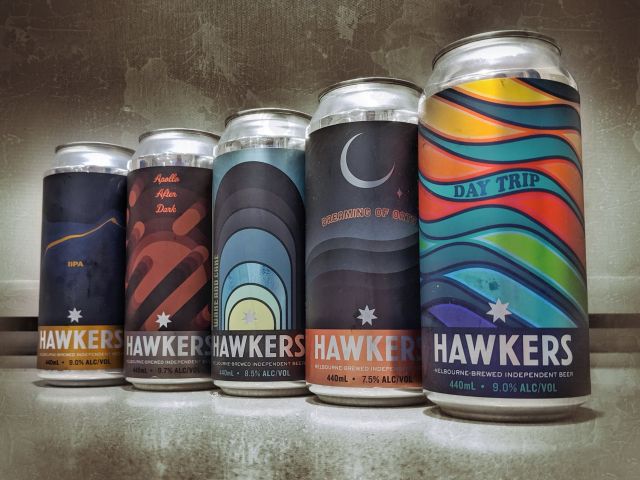 The 'flavour hops'
'New world hops' conjures up Washington champions like Mosaic, Simcoe and Amarillo. However, Mandarina Bavaria, a hop which in many ways falls into the same category, hails from the bastion of lagers.
Germany's 500-year-old Reinheitsgebot, or 'Purity Law', restricts brewers from using ingredients other than water, malt, yeast, and of course, hops. The country is renowned for making some of the best beer in the world, but the restrictions have cultivated an industry and culture so steeped in tradition, that there's been little desire for change.
The ripples of the US craft revolution travel far though. It inspired a small number of German craft brewers to break from tradition and brew more flavourful, aromatic beers. But the hops had to be sourced from the US, because the local varieties, bred primarily for bittering, did not have the same fruity characteristics.
In 2006, hop breeder Anton Lutz, from The Hop Research Center in the small village of Huell, north of Munich, stopped discarding seedlings with exotic aromatic qualities. Choosing instead to crossbreed them with well known US hop, Cascade. He created four new breeds aimed at producing flavoursome, aromatic beer, that wouldn't be too challenging for the German palate.
By 2013 the first commercially sized batch of 'flavour hops' was harvested. At the time, It was expected that less than one per cent of Germany's hop fields would be planted with them. This was reflective of growers' caution towards the country's scepticism around craft beer, but it also gave hope to brewers looking to innovate and reach new markets using local hops.
Today, Mandarina Bavaria, with its tangerine and citrus flavours, as well as high bitterness, is used in beers all over the world, including the very styles that inspired its creation. IPAs and Pales are most likely to feature the hop, but it's also used widely in Saisons and other farmhouse beers.
Not the first
Mazen Hajjar is co-founder of Hawkers Beer. He reminded me Mandarina, Mein Liebe was not the first beer from the brewery to feature Mandarina Bavaria. Hop Series IPA Edition 1 was a collaboration with German-based hop trader Barth Haas and won a bronze medal at the 2017 Australian International Beer Awards. The beer was also made using fellow German hops Tradition, Hersbrucker and Magnum.
Mazen is no doubt proud of that first beer, but he told me it was, "not enough," and with Mandarina, Mein Liebe, they "wanted to go overboard". But he doesn't consider the beer's more generous hop bill to be its most important feature.
He told me the real innovation was its use of orange peel. It gives the beer its sweetness and compliments the already distinctive citrus aromatics of the hops.
I don't think the brewery will be getting any love letters from the folks who uphold the Reinheitsgebot.
Mandarina. Meine Liebe
The end result of this combination of fruity German hops and orange peel, is Mandarina, Mein Liebe. A 9% ABV Double NEIPA with sufficient haze to keep the social media tolls at bay and enough 'juice' to satiate them. The overall astringency is light, but to me, that's a good thing.
The aromatics are evident from the piercing of the can and continue to delight while the beer is poured. Flavour-wise, the bitter, fruity hop and orange peel combo is the headliner for this act, but the malt performs admirably in its supporting role.
For a beer whose aim is to showcase one aspect, and a style that isn't lauded for yeast and malt flavours, it still manages to deliver the elements with balance. Something I've come to expect from Hawkers.
Not groundbreaking… for most.
Mandarina, Mein Liebe is not unique for its use of Mandarina Bavaria hops even within Australia. Holgate's Millenium Falcon is perhaps the most well known of all the beers I encountered in my research.
But it's the first I've seen which features it so prominently. On the label, as well as in the can. It made me sit up and take notice — and inspired me to learn more.
The more I read, the more I realised many won't see this as the groundbreaker I initially thought it to be. But, knowing how strongly Mazen feels about educating people about beer, I've reconciled my overenthusiasm with the hope that he'd be proud I taught myself a thing or two in the process.
I'm looking forward to another… if I can find one.
Prost Hawkers!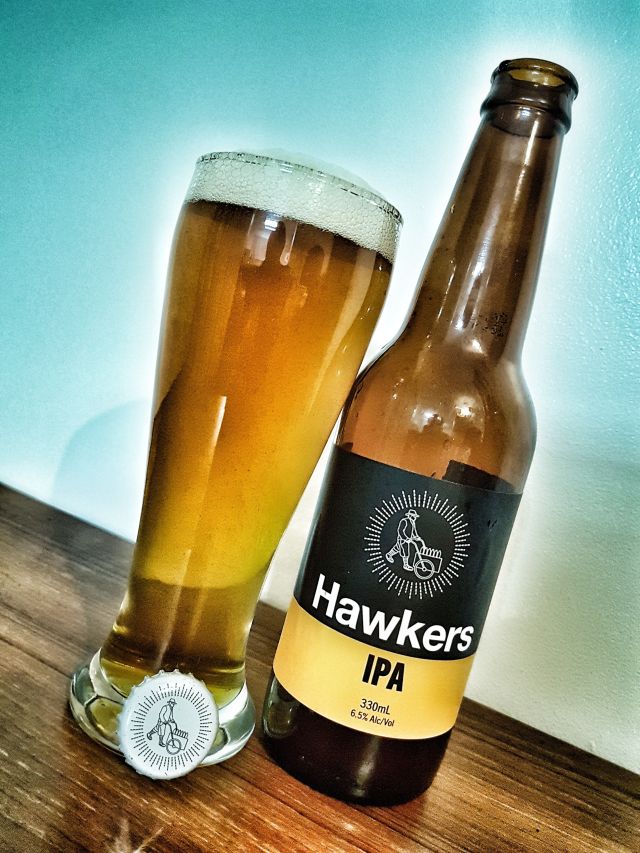 .