The results of GABS Hottest 100 Craft Beers of 2020 will be announced this Saturday. Join me as I take a look at a few beers and breweries that I think will be significant.
Balter Hazy
The 2019 poll saw Balter with eight beers in the poll. More than ever before, and any other brewery. Their overall lineup is strong, but I'd like to focus on one in particular, Hazy.
In 2019, Balter Hazy, a limited release in a 500ml can, debuted at number 8. Sure, it's not the first time a limited release has done well. Pirate Life IIPA debuted at number 3 in 2015 and other limited releases have inhabited the top ten in the past too. But considering the number of craft beers on the market in 2019 and the number of participants in the poll, Hazy's performance is relatively significant by comparison.
Now consider Hazy today: the most hyped and sought after beer style in recent times, available year-round as part of Balter's core range, downsized to 375ml cans, and ranged nationally in the major bottle shop chains.
Hazy will upset the stalwart top three of the last three years. Whether it can take out number one, and how it may impact its sibling, XPA, will be interesting to watch. Maybe even a one, two finish for Balter? None of this would surprise me in the slightest.
Black Hops
Past controversies have not stunted growth of 2018 and 2019 AIBA Champion Small Brewery, Black Hops. Beer Cartel's 2020 Australian Craft Beer Survey saw them move up four places to take out top spot, they opened Black Hops II after a successful equity crowdfunding campaign in 2019, and amid the tumultuous 2020, they secured a Brisbane base of operations with the purchase of Semi-Pro Brewing.
Black Hops have built a strong brand and now have multiple venues to engage their customers in person. Elsewhere they've cultivated a loyal following through their equity crowdfunding campaigns, active social media, regular podcast and slick website with the latest news about the brewery.
Their beers haven't seen the same meteoric rise up the hottest 100 as other breweries, but they've been consistent and steady. Pale Ale entered at number 20 in 2017 and held 14 in 2018 and 2019. Hornet rose from 55 to 43 and sat just outside the top 20 in 2019 at 22. Joining Pale Ale and Hornet in 2019 were Super Hornet (33) and Caribbean Haze (86).
It's widely believed Black Hops will improve even more in the 2020 H100. The interesting thing to watch will be whether the aforementioned beers continue to rise, or are overtaken by their hazy younger sibling.
Newcomer G.O.A.T., is an AIBA gold medallist, available nationally in the major bottle shop chains. I expect a strong entry, but still outside the top ten.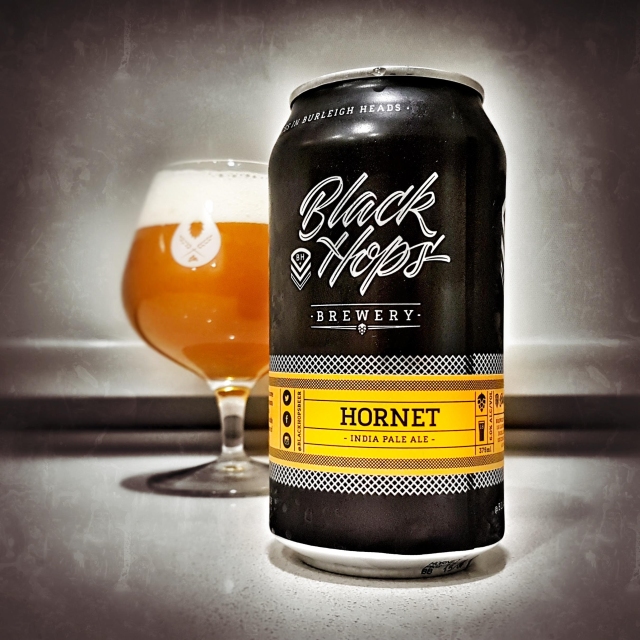 Ballistic Hawaiian Haze
Originally released at the end of 2019, Ballistic incorporated Hawaiian Haze into their core range in June 2020, as part of the brewery's campaign to relaunch the entire core.
Ballistic's goal has been to make it "the biggest craft beer this summer" and positioned it to make the brewery one of the biggest craft beer brands in the country. Their investment in strategic marketing for this beer is significant for a brewery their size. It's now ranged nationally in all major bottle shops.
I asked Ballistic if the H100 was part of their strategy for Hawaiian Haze, but at time of writing, they've not yet responded.
It's also worth noting that unlike other strong performers in the H100, Hawaiian Haze won't be vying for attention against its stablemates. Oaked XPA (47, 2019) is the only beer from Ballistic to ever poll in the H100, but it's clear from social media Hawaiian Haze is Ballistic's champion for 2020.
It's a serious contender for a top 20 debut. I've spoken to retailers in Queensland who believe it could even be in the top 10.
Brick Lane
Brick Lane seems to have overcome some initial skepticism of the brand after launching in 2017 and successfully polled three beers in 2019. One Love (42), Base Lager (68) and Hoppy Red Ale (80) are all part of the brewery's core range.
Having solidified their foundations, in 2020 they released some more adventurous beers. A Porter named Revolver, and a crowd wooing Hazy named Avalanche. Both appear well received at the pointer end of craft beer drinkers, thereby shoring up the brewery's reputation and credibility.
Campaigning for the H100 by some of the brewery's celebrity backers has raised the odd eyebrow, but doesn't seem to have built into anything that might be an issue for them.
I don't think Brick Lane will make inroads above 40 though. I'm curious to see how they perform overall and whether their new beers make an appearance alongside those that have polled previously.
How they fare this year could be a precursor to their performance in the years to come. A good showing in the H100 could further boost the brand, and they probably know it.
Gipps St Pale
I think most people know that up until 2019 the owners of GABS were also owners of Stomping Ground. To avoid the appearance of impropriety, Gipps Street Pale and other beers from the brewery were never entered in the H100.
In its first eligible year, the beer known affectionately as Gippy, came in at 39.
I find it intriguing because of its blank slate. There are no numbers to indicate if it's rising or declining. Were there people who thought it was still ineligible in 2019 that might have voted for it if they'd known otherwise?
Gipps St Pale has all the hallmarks of a popular choice for votes in the H100. It has a good pedigree, strong marketing and a great venue to engage customers directly. Like others here, it also gained exposure during BWS's Local Luva campaign.
I think we'll see modest improvement from Gippy. Up five to ten places from last year.
Deeds
In the 2020 Beer Cartel Australian Craft Beer Survey, Deeds moved up a staggering 114 places to number 5 in its 'Best Craft Brewery' list.
There's no question Deeds are doing things right with the beers they're putting out. For a brewery that was hardly on my radar two years ago, they're now etched into the consciousness of every craft beer enthusiast in the country. Their beers are some of the most regularly seen on social media.
But with so many limited releases throughout the year and a core range that feels relegated to the periphery, it's difficult to see how any would receive enough votes to make it into the H100.
And I don't think they're expecting to. I found few posts campaigning for the poll after a cursory look through their social media, and it felt like a token effort on their behalf.
You can count on one thing though, fanatical fans will be pissed. I predict some discussion around Deeds in the wake of the H100, questions about why they haven't polled better, conspiracy theories involving Dan Murphy's and accusations of, "it's just a popularity contest now!"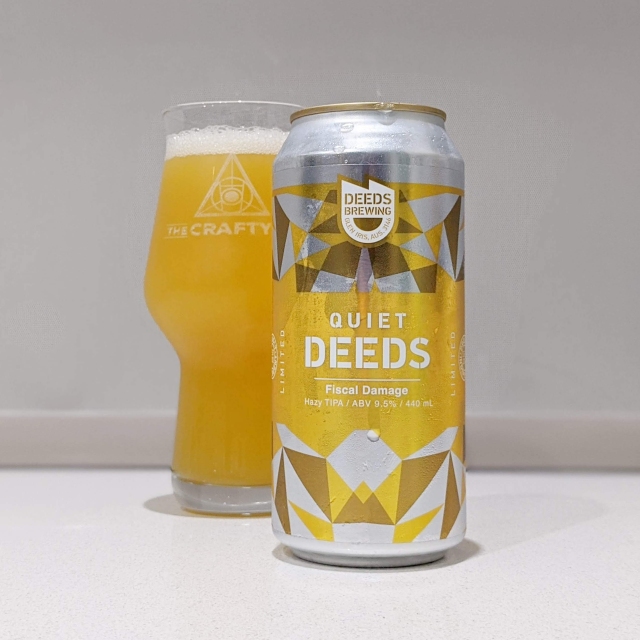 Jedi Juice
The polarising New England IPA (NEIPA) style first appeared in the H100 in 2017. Hop Nation's Jedi Juice debuted in the top ten (8), followed by other favourites like 3 Ravens Juicy IPA (17) and CoConspirators Matriarch(40).
In 2018 the number of NEIPAs almost doubled and Jedi Juice moved back one place (9). In 2019 Jedi Juice lost its place as the number one NEIPA to Balter Hazy and fell back one more position (10).
This year I predict a more dramatic fall for the beer now known as J-Juice. Not only will more hazys appear in the H100 itself, but a swathe of limited release hazy beers could further dilute votes for the style overall.
There's also the matter of the change to Jedi Juice's packaging. I'm reluctant to suggest that it could play a part in the beer's decline, but since it's arguable the distinctive label has been at least part of its success, I don't think I'm being unfair.
One of the early pioneers for the NEIPA style in Australia, Jedi Juice will struggle to maintain a position even in the top 20.
Beechworth Pale Ale
Since the poll's humble beginnings in 2008 at The Local Taphouse in St Kilda, where it was just a bit of fun amongst regulars, Bridge Road Brewers have never been absent. Looking over their beers alone, they reflect a fascinating change in styles featured as the poll has grown.
Chevalier Saison (22), an unusual style to see these days, was Bridge Road's highest polling beer in 2008 and maintained a place up until 2014. Even the B2 Bomber (2010: 32, 2012: 44) and a Belgian Quad (2013: 7) featured in the early years.
Beechworth Pale Ale has featured in over a decade of H100 polls from 2009 onwards, holding a position in the top 20 for seven years and a top 10 position for four. Since making the top 10 for the first time in 2014, it was the highest-ranking Victorian beer in four of the six years that followed. The beer peaked at number 5 in 2018 and dropped only one place in 2019.
But the barbarians are at the gate. And as they forge upwards through the rankings, the veterans of years passed will have no choice but to make way. Despite being actively championed by Bridge Road on social media and amongst their loyal supporters, I fear that this stalwart will drop even further. I'm hoping it retains a place in the top 10.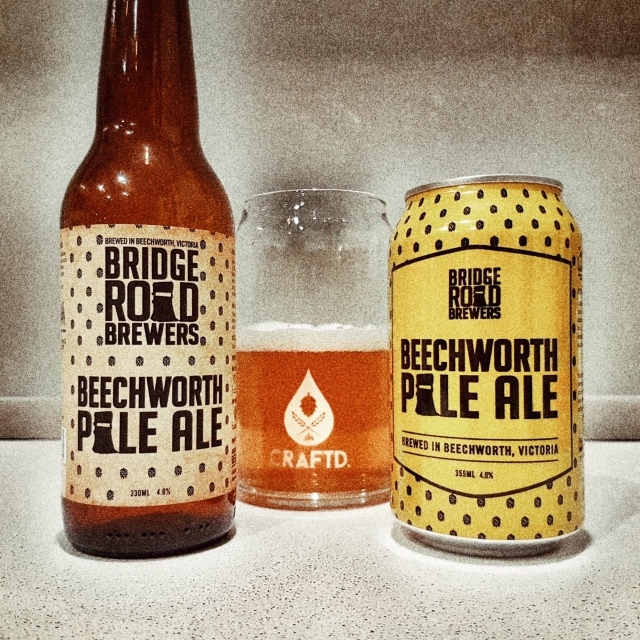 Green Beacon
Since they first polled in 2015 the brewery has always had at least one beer in the results, peaking at four beers in 2017 with Windjammer(36), Wayfarer(53) 3 Bolt(56) and 7 Bells(84).
In 2018 the brewery scraped the top 20 with Windjammer(20), accompanied by two stablemates further back in the field (56: WAYFARER, 74: 3 BOLT), but this was the peak of their success in the H100.
The following year in 2019, the same year they were acquired by Asahi, Windjammer dropped fifty-six places (76) and Wayfarer (76) was the only other of its brethren left.
My observations in Victoria is that Green Beacon beers are hard to come by now. It's disappointing to hear they don't seem as widely available in their home state either.
We're yet to see what the 'buy out effect' will be for Balter, but it's difficult to deny its dramatic impact on Green Beacon. Sadly, I doubt the pioneering Queensland brewery will show at all in this years' results.
Stone & Wood: East Point
Whatever its position, Pacific Ale will again be a contentious beer. Debated (and I use the term loosely) ad nauseam throughout social media. I think it's deserving of its standing throughout the history of the poll, but I'm not going to debate that here.
What I'm more interested in is Pacific Ale's 2.7% sibling, East Point.
Craft's image is 6%+ IPAs. The fact that a mid-strength Pale Ale has consistently polled in the top 3 of the H100 for years, speaks to the reality of what a majority of craft beer drinkers choose on a regular basis.
Younger Australians are drinking less than their parents. They're more conscious of their health and wellbeing. The trend towards lower alcohol beer will continue as a result.
The zero alcohol market is growing, but despite some more flavourful options and experimentation amongst craft beer drinkers, I think they're still a bridge too far for many. There's an opening here for responsible, flavourful alternatives that need not be 0.0%.
Stone & Wood appear to be playing the long game with East Point. Just as they did with Pacific Ale. They're positioning it to be an established brand, rather than play catch-up when the demand for lower alcohol increases further.
Will it take a place in this year's poll? No. It's still early days for this beer. But it will be one to watch in the years to come.
Hawkers West Coast IPA
This could be wishful thinking on my behalf. It's the last one I've written because I had so much trouble deciding whether to include it or not. In the end, I thought, hey, what's the point of doing this if I'm not going to throw in at least one crazy prediction?
In 2018 this beer won a Silver Medal at The Indies. The following year it won another, plus Gold and Bronze Medals and The Best IPA trophy at AIBAs. I've seen it win People's Choice awards at events more times than I can remember.
The entire range has recently undergone a smart rebrand and I rarely hear a negative word about the brewery on social media. And – it's just a cracking beer!
But everyone I've spoken to has disagreed with me. Mazen himself told me breweries without venues don't stand much of a chance and even I wrote in one of my first blog posts about the difficulties states like Victoria have getting beers in the H100 due to the saturation of breweries.
In 2019 it ranked 169 ("Bottom of the pile," eh, Red Dwarf fans?)
But I'm sticking with it! I think Hawkers West Coast IPA will crack the 100 with a place in the 90s this year.
See you on Saturday
So what do you think? Let me know in the comments or on any of my social media channels. But take it easy on me. This is my first time making such public predictions.
If you'd like to read my thoughts on this year's H100 more generally, plus get some insight from James Smith, Pete Mitcham and Luke Robertson, keep an eye out for my companion piece to follow.
I'll be following the poll via Radio Brews News' live podcast. Join us in the chat. It's always fun.
I hope your favourite beers poll well. But most of all, remember to be like those folks at The Taphouse back in 2008 – and have fun.